Amelia Rose
Executive Director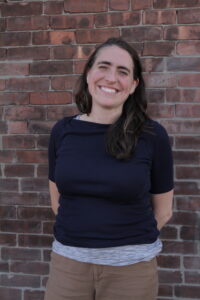 Amelia Rose has been the Executive Director of Groundwork Rhode Island since 2014. Among her various responsibilities, Amelia oversees the adult job training program, which strives to support community members who face economic challenges and barriers to employment find opportunity in the environmental sector. She formerly worked at the  Environmental Justice League of Rhode Island for 6 years where she oversaw programs and campaigns related to community involvement in brownfield cleanups, stormwater and climate change resiliency, healthy food access, and many other issues.  She has sat on the Providence Environmental Sustainability Task Force since 2012, helping create Providence's first Sustainability Action Plan.  Originally from Northern Virginia, Amelia has also worked for the Unitarian Universalist Association and the Washington Interfaith Network in Washington, D.C., and Toxics Action Center in Boston.
Steve Ricci
Director of Field Operations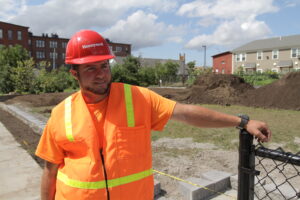 Steve Ricci is an experienced Landscape Designer and lifelong Rhode Island resident. Steve graduated from the University of Rhode Island with a Bachelors Degree of Landscape Architecture as well as a Degree in Community Planning.  While completing his degrees, Steve worked as a landscape contractor and koi pond designer and builder. Steve has owned his own design/build landscape construction business as well as worked for a nursery as a manager, salesman, and designer.  Steve has designed and installed both commercial and residential projects throughout the state including rain gardens, patios, native planting designs, and landscape structures. Working at Groundwork RI since 2016, Steve runs the GroundCorp landscaping program and oversees our community garden, tree nursery, farm and all landscaping and green infrastructure work.
Kufa Castro
Program Coordinator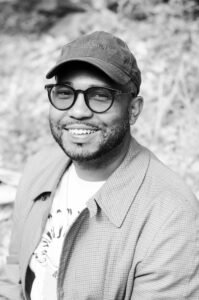 Leandro "Kufa" Castro has been with Groundwork RI since 2018 as Program Coordinator, focusing on incorporating creative practices to spread environmental awareness, specifically about climate change resiliency in urban communities. Kufa is also a Project Assistant at Rhode Island Latino Arts working on a cultural history tour of the South Side and West End of Providence. Originally from the Dominican Republic and raised in Pawtucket, Kufa is an artist, actor, and media producer currently working on a new adaptation of "Comedy of Errors/Comedia de Equivocaciones" for Trinity Rep's touring production for the summer of 2019. The play will tour public libraries and parks across Providence County. Kufa also worked as an Agricultural Apprentice with the Southside Community Land Trust from April to September 2018.
Katie Murphy
Harvest Cycle Coordinator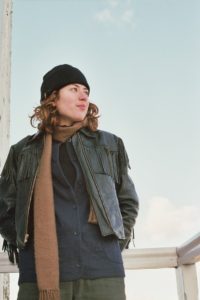 Katie Murphy is serving at Groundwork as an Americorps VISTA, focusing on expanding the Harvest Cycle compost program. Before joining Groundwork, Katie worked with Earth Appliance Organics, a local compost depot and pickup service run by Providence resident Michael Bradlee; and Farm Fresh RI, a local food hub working to rebuild Rhode Island's foodshed. She spent her first year out of college volunteering full-time for The Climate Mobilization, a climate change think-tank and advocacy group. She is a member of the Zero Waste Providence compost working group, which is working to see 100 percent of food waste composted city-wide. In particular, she is fascinated by the transformative potential of localized composting hubs for the health and prosperity of urban neighborhoods. Originally from from New York, she holds an undergraduate degree in Contemplative Studies from Brown University, and plans to pursue graduate studies in Urban Planning and Policy.

George Brice
GroundCorp Landscape Foreman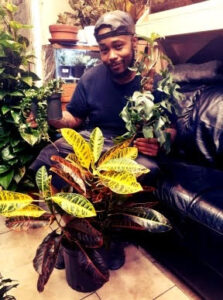 George Brice has been working as the foreman of Groundwork RI's GroundCorp landscaping crew since 2015. Born at St. Joseph's Hospital on Broad Street in Providence, George grew up in Providence's West End and South Providence neighborhoods. He graduated from Feinstein High School and later went on to study heating and plumbing at New England Tech. George has taught sailing at the Community Boating Center and has expertise in gardening, plants, and growing food. George's love of gardening began as a kid when he learned the original meaning of his name in Greek – Georgios, based on the Greek word georgos (γεωργός), meaning farmer, which is a combination of two Greek words, ge (γῆ), meaning earth, soil, and ergon (ἔργον), meaning work. As a kid, George would take his dad's cement finishing tool to dig holes in the backyard and use clothes hangers as make-believe underground pipes. While not working, George loves his aquarium and house plant hobbies.
Arleen Hernandez
Youth Leader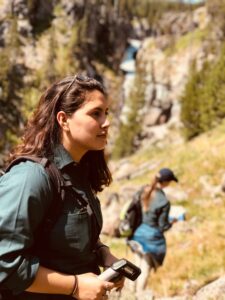 Arleen Hernandez is Groundwork RI's Youth Leader in Pawtucket and Central Falls. She has been part of Groundwork RI since 2018 when she started off as a Green Team member. Originally from El Salvador and raised in Central Falls. Arleen's interests include public health, environmental justice, and working with the youth in her community. Arleen played a key role in organizing Groundwork RI's climate resiliency initiative in collaboration with the Pawtucket and Central Falls Health Equity Zone (HEZ) in 2019 . Arleen has also been an assistant project manager for the Climate Safe Neighborhoods project coordinating community meetings and resident surveys. Arleen is currently helping coordinate our Green Change Makers youth program in Pawtucket and Central Falls.