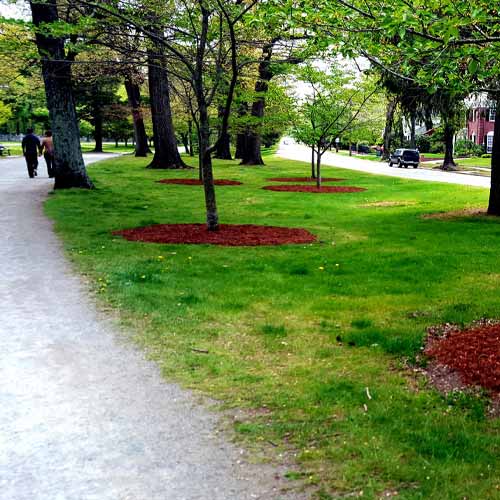 Groundwork Rhode Island
Groundwork Rhode Island is a non-profit community-based organization with the mission of creating healthier and more resilient urban communities through environmental sustainability and economic opportunity. Groundwork RI achieves our mission through our many urban stewardship programs, which create economic opportunity for lower-income Rhode Islanders, including those with past conviction records, and at the same time physically improve our shared urban environment, especially in economically-distressed areas.
All of our programs seek to support local residents in the development of economic resources that improve their individual lives and communities, as well as improve both the natural and built urban environment. Our programs include Green Team summer youth employment, adult environmental job training, Harvest Cycle residential compost pickup service, which employs both youth and adults involved in Groundwork RI's programs, and GroundCorp landscaping social venture, which hires graduates of the adult job training program. Groundwork RI also runs the Ring Street Community Garden in Providence's Federal Hill neighborhood and the Prairie Avenue Greenhouse in South Providence.
In addition to these core programs, Groundwork RI also works in coalition with a variety of state, municipal, non-profit, and community-based partners to work towards solutions on both environmental and social concerns that pertain to our core work. These include promoting sustainable funding solutions for stormwater management and green space maintenance, and joining calls for racial and economic justice.