Green Team Youth
Green Team Youth
Green Team Youth
Groundwork Rhode Island's summertime Green Team provides youth development and employment opportunities for high school students across Providence, Pawtucket, and Central Falls. Youth are hired for a six week period to participate in environmental education programs and community service projects that improve their city's environment.
Our Pawtucket and Central Falls team is called Green Change Makers to reflect our collaboration with two other youth-serving organizations, Southside Community Land Trust and Harvest Kitchen (part of Farm Fresh RI)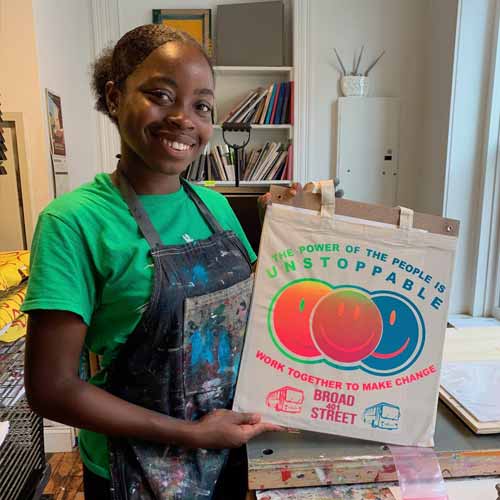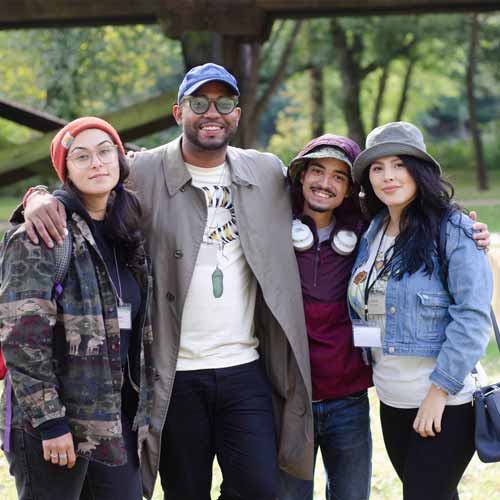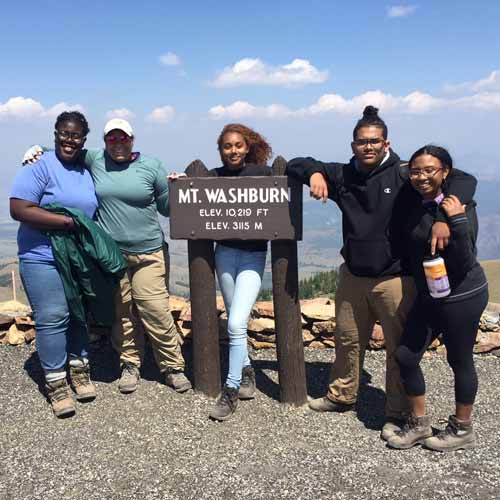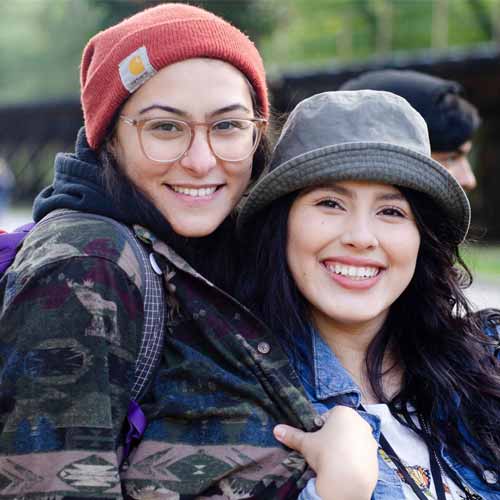 Providence Summer Green Team 2020
The Green Team in Providence and Green Change Makers in Pawtucket/Central Falls employs high school age youth each summer, ages 14-18, to engage in environmental education and stewardship projects that improve our communities. Green Team members develop hands-on skills related to urban environmental sustainability, as well as have the opportunity to travel to protected natural places in RI and beyond to engage in conservation efforts there as well. Green Team youth are challenged daily with the opportunity of working outdoors and engaging in physical improvement projects that make a visible difference in our community. Team members learn about various environmental sustainability efforts, and how they can be involved as leaders and activists to make our communities healthier places to live.
In 2020 we will be hiring 6 youth in Providence and 12 youth in Pawtucket and Central Falls! All youth will be paid $10.50/hour. Due to Covid-19 public health restrictions, we are limiting the size of our teams this summer and following all other protocols to keep youth and our communities safe!
Providence Team
Our Providence team will be working 24 hours per week for 6 weeks, Tuesday-Friday, 9am-3pm. Please contact shashem @ groundworkri . org for more information about the Providence team.
Pawtucket – Central Falls Team
Our Pawtucket/Central Falls team will be working 20 hours per week for 6 weeks, Monday-Friday with a rotating schedule. Please contact kcastro @ groundworkri . org for more information about the Pawtucket/Central Falls team. We are partnering with Southside Community Land Trust and Farm Fresh RI for our Pawtucket/Central Falls team!
Note: In summer 2020 both teams will be engaging in a combination of virtual and in-person projects and learning opportunities. There will be no field trips unfortunately, nor any group transportation in order to comply with social distancing guidelines.
Important Dates
June 14, 2020: Green Team Applications due!
Mid-June: Virtual Interviews with prospective team members
June 28th: Final selection of participants
July 3rd: Virtual Orientation
July 6th- August 14th: Green Team in full swing (virtual and in-person)
There will be no optional trip to Yellowstone National Park this summer due to Covid-19.