Offering Residential and Small Commercial Service!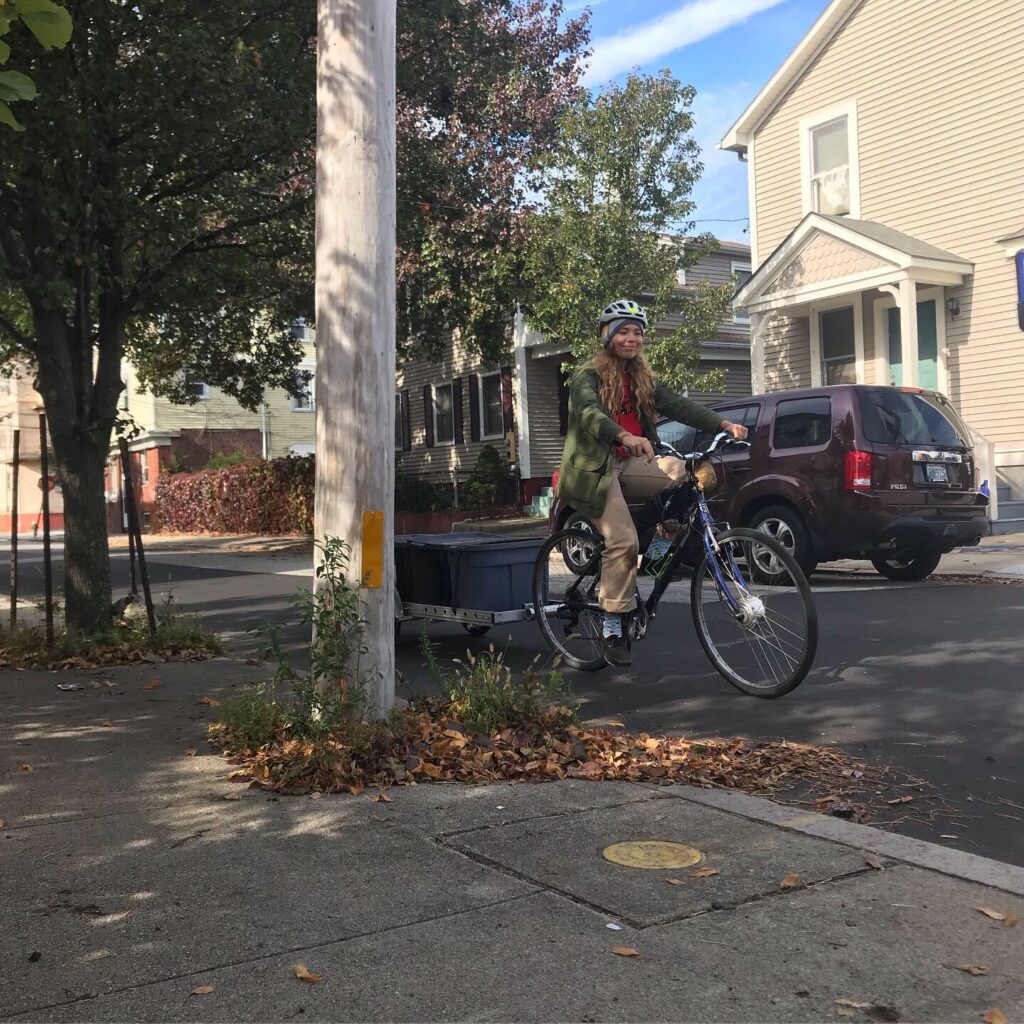 Harvest Cycle is Groundwork RI's community composting project. We collect food scraps from residences, restaurants and institutions across the city by bicycle and process them at our community garden in Federal Hill.
Groundwork RI's youth and adult employment programs are both involved in the food scrap collection, processing, and food growing operations, creating economic opportunity for local residents!
---
We are currently fundraising to build the West End Compost Hub, a new compost facility with the capacity to process the food waste from an entire Providence trash route! Visit our Give Lively page to donate, or contact kmurphy@groundworkri.org to inquire about corporate sponsorships.
---
Our Services
Pickup:
We offer weekly and biweekly household pickup service. We will bring you a 5 gallon bucket on your first pickup day, and empty that bucket either weekly or biweekly, leaving some dried leaves on the bottom to mitigate smell. We don't swap out buckets. It saves us a lot of time and cost. Feel free to wash your own bucket! When you sign up, you let us know where you will leave your bucket on pickup days, and you will receive an email the day before each pickup reminding you to put your bucket out. Pickup subscribers are also welcome to use our drop-off sites whenever they want.
Drop-off:
We maintain three compost drop-off sites: Ring Street Garden (our processing site) is available 24/7, and pop-up drop-off sites at Sessions St. Park and George Araujo Playground are open once per week. You may sign up for a drop-off only plan which allows you to drop off food scraps at any of these sites as often as you like. You can also purchase a Harvest Cycle bucket for a one time $7 charge. There will be leaves available for the bottom of your bucket at all drop-off sites.
Restaurants:
We offer weekly bulk pickup for small restaurants. We provide fresh 18-gallon bins delivered weekly to the back door of your restaurant. Pricing starts at $50/month for one 18-gallon bin per week, and each additional bin is an extra $15/month. 2 bins weekly is $65/month, 3 bins is $80, etc. To set up a restaurant account, please email compost@groundworkri.org
Sign up!
Unsure of what can go in your compost? Check out our can/cannot compost list!
—
In order to keep our route bikeable, we are currently growing our customer base in targeted areas along our current route. We are currently prioritizing new customers in the West End, Federal Hill, Smith Hill, Mount Pleasant, Elmhurst, South Providence and the East We also serve Pawtucket residents close to the Providence line. If you live outside of these neighborhoods, you are welcome to become a drop-off member. Once we have enough drop-off members from a certain neighborhood, we will expand our pickup route to that area and you may switch!
—
We are also interested in hearing from small businesses, multi-unit apartment buildings, and institutions (schools, hospitals, etc.) about your composting interests and needs. We can help you set up a composting system on-site, provide pickup service through Harvest Cycle, or connect you with other composting businesses and efforts in RI that might better fit your size/volume of food scraps and needs.
Businesses Currently Composting with Us!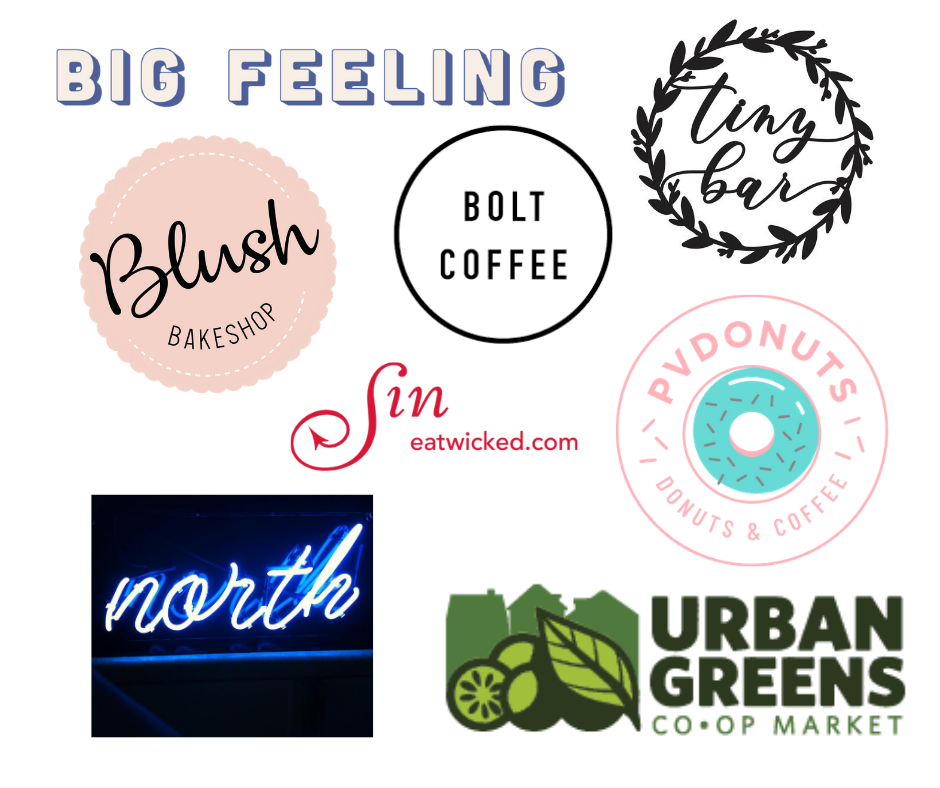 Please contact us at compost@groundworkri.org with any questions or if you have any trouble registering online.